Human Awareness Coaching 
By our Certified Coaches
We offer professional coaching through our certified coaches. They work with individuals, couples and groups and will help you take powerful steps forward.
Just like having your own PT – a personal trainer – for YOUR LIFE!
Human Awareness coaching is a powerful tool, based on a deep respect of the ability and wisdom that we all carry within us.
The coaching process is built on trust, proximity, direct communication and partnership between the coach and the client. We help you release your potential, find your inner driving force and to follow your inspiration and desires.
We offer individual coaching and coaching for couples and families, as well as management and leadership coaching.

Individual coaching is for you who want to increase your awareness and self-awareness, which helps you get new perspectives and more options. The purpose is for you to feel truly great and be comfortable with yourself and others in your life.
Together we will map out your present situation and set goals for the coaching.
Some examples of goals and objectives:
Enhance and strengthen your self-image, which will increase your self-esteem.
Create a better work-life balance and reduce stress levels.
Get in touch with your inner potential and drive rather than holding back and being controlled by limiting thoughts, resistance and fears.
Improve the ability to handle changes and conflicts.
Find energy, desire and joy in life.
Take care of your health in the very best way.
Find your life's purpose, become who you are destined to be and make an impression in the world.
Couple's coaching
There are those who are content with being in relationships that work neatly and evenly, where only the basic needs are met. There is an unspoken agreement not to look at, or deal with what does not work.

Then there are those who do not content themselves with this and are prepared to do what it takes to create a relationship that is respectful, heartfelt and passionate. Are you such a couple? Then our coaching is something for you!
Couple's coaching is for couples who want to grow together, make a fresh start or find a conclusion during a separation. Ending a love relationship in a good way is absolutely crucial to how the next relationship will work out. This is important, especially when children are in the picture.
Some examples of goals and objectives:
Increase your understanding of yourself and each other.
Communicate in a straightforward, clear and honest way.
Find your boundaries so that you can both be in the relationship without losing yourselves, but rather reinforce each other's strength.
Find new perspectives and more choices that will strengthen the relationship.
Increase the ability to handle change and conflicts.
Find energy, desire and joy together.
Deepen and strengthen the relationship so that the relationship becomes heartfelt, respectful and passionate.
End a love relationship in a constructive and loving way.
Coaching packages
We offer the following alternatives:
3 months package 
6 months package
12 months package
Human Awareness coaches and group leaders
All our coaches are trained in, and have extensive experience in, the Human Awareness Methodology.

Coaching takes virtually, over the internet, i.e. you can be anywhere in the world.

Below is a presentation of our very talented coaches that are working internationally with English
 and Norwegian
  speaking clients. French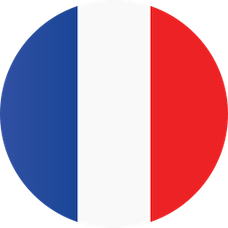 will be available soon.

The coaches take on new clients based on their availability.
Marika Bleymann

Marika is a licensed physical therapist. After 10 years in health care, she took another step towards her dream and opened the clinic "Invivo" in Karlskoga. There she combined training, treatment and health food, through her solid knowledge in nutrition therapy, physical activity and energy medicine. As a holistic health coach, Marika helps her clients achieve optimal physical and mental health by finding the root cause of symptoms and reaching balance.
Having lived in England, Sweden and Norway for various periods, Marika now lives with her husband and four children in Sigtuna, where she runs the company Holistic Harmony.
Marika says: "I have always been passionate about the overall health and well-being, and when I came into contact with Human Awareness, I realized that this is exactly the piece of the puzzle I have been missing. Educating myself as an HA coach was a natural step both for my own development and for expanding my capacity to help my clients. I look forward to working with you! "
Elin Adenfelt Little
Certified Coach
Elin is a certified yoga teacher with long experience of both Hatha and Yinyoga. She is also trained in energy massage and healing, and has for a long time run her own health company. Elin uses her artistic and educational abilities by working with children in creation projects.
Elin says: "My greatest interest is health and well-being, and I am passionate about helping people achieve this. The belief that ALL of man must be included to create balance has been with me for a long time, but it was not until I learned Human Awareness methods and philosophy that this really started to happen in my own personal development. Working as a coach to be part of other people's journeys towards achieving their highest potential, feels like what I am meant to do. "
Gunilla Henriksson

Certified Coach
Certified Group Leader

Södra Sandby, Lund, Sweden

Gunilla is a certified acupuncturist (traditional Chinese medicine), qigong instructor and healer, holistic masseur, wellness consultant and animal communicator. Gunilla is educated, and has worked in, USA, Spain, China, Norway and Denmark. She has over 20 years of experience in managing groups and now works in her own company, Qinilla, where she is also an inspirational speaker.
Anna Hessel
Certified Coach
Anna has a master's degree in "school of life" with her own experiences from the backstreets of life. She herself has experienced alcoholism, food abuse, physical abuse, high sensitivity, depression, divorce and good-girl-syndrome. Today, these experiences are her strength as a coach.
Anna has for many years worked with human health, both mentally and physically. She is often heard saying "Body and soul are one". Anna both practices herself and trains others in endurance sports. In addition, she lectures frequently and gladly on the subject of "everyday adventure".
Peter Berggren
Certified Coach
Peter is trained in traditional Chinese medicine and acupuncture. He has worked with people in healthcare for about 15 years, as a nurse both in hospitals and in ambulance operations, and is also an instructor and course leader in first aid and cardiovascular rescue.
Peter says: "I've always been interested in health and well-being. I've worked a lot with my own development, awareness and self-awareness. Now it's time for me to help and support other people to reach their inner and outer goals, and it feels so amazing! "
Pia Peck Månsson
Pia is a licensed physiotherapist and yoga instructor in hatha yoga and medical yoga, mindfulness instructor and acupuncturist. In addition, she has educational training.
Pia says: "I have many interests, but one stands out and that is my passion for personal development. It is fantastic to know how life can be better and better. Inspiring, creating more joy, balance and depth is vital for me. Treating symptoms is not something I want to do, but I want to get to the root of why the symptoms once started. "
Maria Wikander
Coach
Maria is passionate about the individual's ability to grow, to feel her inherent power and courage, and to live by her full potential. To explore areas such as our relationships on different levels, our unique life experiences and our innermost longing, is close to heart for Maria.
She has worked as a dentist for over 30 years, most recently as a hospital dentist. The human encounters with people through life and experiences have given Maria insights and lessons that she sees as strengths in her life today. Maria has also worked with personal development, personal leadership, tactile massage and meditation.
Maria says: "Coaching according to the Human Awareness methodology is extremely powerful when lasting changes in life are the goal. I have experienced this myself in a fantastic and life-changing way, and now I look forward to coaching YOU. What do you long for?"
Linda Ellbén
Coach
Linda has been interested in personal and spiritual development since her teens and is trained as a medium and healer. She has also worked in health care for many years and is the mother of two teenage children, the youngest with autism. Linda is extremely passionate about parents of children with special needs and young people affected by mental illness. She lives and works in Stockholm and in Turkey.
Linda says: "Human Awareness' education gave me the keys to both my inner and outer cages. Today I follow my heart a lot more and experience greater joy and freedom on all levels, and I'm longing to help others experience the same."
Christer Blank
Coach
Christer er i utgangspunktet transporttekniker og maskinentreprenør med mye erfaring med å drive eget firma. Han er også utendørsguide og skiinstruktør og har bodd i Norge i 6-7 år - kan derfor lett trene den personen som har norsk som morsmål (unntatt odde dialekter).
Christer har en stor interesse for å se mennesker utvikle seg og vokse.
Coaching at physical meetings  
Coaching over the internet, by computer